Black Friday: 9 dicas para vender mais em seu e-commerce
A Black Friday já está consolidada como uma das mais importantes datas do comércio brasileiro. Clientes de todos os estados do país aguardam pelo evento em que lojas oferecem grandes ofertas para liquidar seus estoques em preparação dos eventos de fim de ano ou para sua renovação.
Não é só em lojas físicas que a Black Friday é um sucesso, pois, ano após ano o e-commerce ganha a confiança dos consumidores e aumentam a quantidade de vendas geradas na internet durante a data especial para o comércio.
Apesar da expectativa por grandes descontos, a sexta-feira de vendas também tem outro efeito nos consumidores. Segundo um levantamento realizado pelo Think With Google em 2018, depois da primeira compra durante a Black Friday, cerca de 78% das pessoas voltaram a comprar na mesma loja.
Ou seja, a data não é apenas uma escolha de empresas que desejam vender mais no fim do ano, mas é, na verdade, uma oportunidade de conquistar e fidelizar novos clientes.
Se você deseja aproveitar esta data tão importante para o comércio que só acontece uma vez ao ano, confira algumas dicas de como vender mais no e-commerce durante a Black Friday.
Prepare seu público com campanhas de marketing
Garantir uma estratégia pré-campanha é uma das maneiras essenciais de preparar seu público e garantir excelentes resultados durante a Black Friday.
A antecipação de ofertas é um método poderoso para potencializar suas vendas. A partir dela é possível realizar vendas com promoções relevantes em dias próximos à Black Friday ou preparar seu público com dicas de produtos que contarão com oferta durante o dia de promoção.
Outra maneira interessante para antecipar as expectativas de seus clientes é a criação de um cronômetro de contagem regressiva para as ofertas especiais.
Toda essa expectativa pode ser gerada através de anúncios, publicações nas redes, campanhas de e-mail marketing e várias outras maneiras de divulgar o seu negócio.
Prepare seu site
Muitas empresas investem muito em suas campanhas de marketing em preparação para a data, porém, deixam a desejar em um dos itens mais importantes para garantir vendas online: seu site.
Durante a Black Friday é comum que as lojas virtuais que participam do evento alcancem picos de tráfego muito grande. Nesta ocasião, se o site não contar com um serviço de hospedagem que suporte uma boa quantidade de visitas, problemas como lentidão e páginas fora do ar podem acontecer.
Portanto, certifique-se quanto ao funcionamento do seu site semanas antes da Black Friday e considere melhorar seu plano de hospedagem. Garanta que suas páginas não tenham links quebrados, assegure que todas as imagens estão carregando rapidamente e confirme o funcionamento do sistema.
Além disso, prepare sua equipe de TI para oferecer o suporte necessário durante todo o período comercial.
Ofereça descontos que valem a pena
O termo "Black Fraude" se tornou popular porque algumas lojas usaram a data para ganhar vantagem e enganar seus clientes com descontos falsos ao aumentar o preço de produtos antes da Black Friday.
No entanto, hoje os consumidores estão mais exigentes. Segundo o levantamento feito pelo Think With Google em 2018, 94% pesquisam sobre produtos desejados antes de comprar.
Ou seja, se uma loja está tentando maquiar o desconto oferecido, existem grandes chances de que consumidores notem este comportamento através de suas pesquisas em comparadores de preços e evitem fechar negócios com estas lojas.
Por tanto, ofereça descontos atraentes e reais para que suas vendas sejam um sucesso.
Fique atento aos usuários mobile
Mais de 50% do tráfego online vem dos dispositivos móveis, segundo os dados da Statista. Por isso, lojas virtuais que desejam obter resultados expressivos de vendas durante a Black Friday precisam otimizar seus sites para este tipo de usuário.
A recomendação é utilizar o conceito "mobile first", onde sites são desenvolvidos tendo como prioridade a experiência de usuários de dispositivos móveis.
Caso sua loja não conte com os recursos necessários para realizar esta otimização, talvez seja hora de mudar. Migre para plataformas de e-commerce profissionais para criar lojas otimizadas que vendem muito mais oferecendo experiências de uso otimizadas e ágeis para qualquer tipo de visitante.
Ofereça uma experiência qualidade ao cliente
Não importa se a maior parcela de suas vendas é proveniente de lojas físicas ou de seu site. É preciso preparar sua equipe de colaboradores e seus canais de comunicação para aumento no fluxo de clientes durante a Black Friday.
O atendimento ao cliente deve ser o foco de quem busca obter resultados relevantes e conquistar novos clientes após sua primeira compra durante a data.
Para garantir uma ótima experiência do cliente, certifique-se de que seu serviço de hospedagem está preparado para suportar o tráfego gerado durante a Black Friday e ofereça recursos necessários para sua equipe conseguir atender a todos os clientes que precisarem de qualquer ajuda.
Quanto mais pessoas forem bem atendidas e acessarem uma loja virtual rápida e sem erros, melhores serão as suas oportunidades de gerar vendas.
Ofereça o recurso de listas de desejo para seus consumidores
Esta é uma estratégia simples, porém, muito efetiva. Convide as pessoas para criar listas de desejos com os produtos que elas desejam comprar. Desta maneira, elas podem monitorar os preços e fechar negócio caso uma boa oferta apareça.
A jogada interessante é monitorar as listas de sua base de clientes para conferir quais são os itens mais comuns nas listas de desejo. Desta maneira, você pode oferecer bons descontos especificamente nestes produtos para impulsionar suas vendas.
Aproveite a oportunidade para enviar e-mail marketing avisando sobre as ofertas e garanta um número expressivo de compras online.
Caso sua loja virtual não conte com este recurso básico, mas você deseja obter resultados expressivos de vendas, talvez seja a hora de começar a utilizar ferramentas de venda online para que seu negócio não fique para trás da concorrência.
Conte com diferenciais além dos descontos
O principal motivo para as pessoas fazerem compras durante a Black Friday é a oportunidade de comprar com os melhores descontos. Porém, nem sempre o menor preço irá conquistar a todos.
Hoje, o nível de exigência dos consumidores é maior. Por isso, eles também se importam com a segurança do site onde estão comprando, com a qualidade dos produtos e com o atendimento que é oferecido.
Busque contar com diferenciais que possam fazer seu negócio se destacar da concorrência. Implemente programas de fidelidade, ofereça cupons de desconto para compras futuras, brindes especiais, descontos no frete, entre tantas outras maneiras de chamar a atenção para conquistar novos clientes.
Utilize um chat online
Durante a Black Friday o número de chamadas de atendimento aumenta consideravelmente. Isso pode fazer com que os canais de comunicação tradicionais como o telefone e o e-mail fiquem sobrecarregados com consumidores que desejam tirar dúvidas sobre os detalhes de um produto ou sobre o método de pagamento.
Estas são dúvidas que podem ser respondidas com agilidade através de um chat online em seu site. Instalar este recurso em seu site irá proporcionar à sua equipe a capacidade de atender vários clientes simultaneamente em tempo real, possibilitando até mesmo a oportunidade de aplicar técnicas de up selling e cross selling para melhores resultados.
A maneira mais simples para começar a atender seus clientes através do chat é utilizar os recursos oferecidos pelo WhatsApp Business.
Enfim, lembre-se, o bom atendimento é um dos principais elementos que ajudam seu negócio a fidelizar novos clientes. Portanto, começar a utilizar o canal de atendimento preferido dos consumidores é algo que você deve começar a considerar agora mesmo.
Continue no atendimento pós-venda
Para encerrar, busque preservar os novos clientes durante a Black Friday através do atendimento pós-venda. Realize o acompanhamento da jornada de compra destas novas pessoas de uma maneira personalizada em busca de sua fidelização.
Desta maneira, sua loja poderá aproveitar a oportunidade de vendas para criar e preservar relacionamentos. Uma estratégia importante para garantir seu negócio funcionando de maneira eficiente, pois manter clientes fidelizados em seu negócio tem um custo muito menor do que criar campanhas para captar novos consumidores.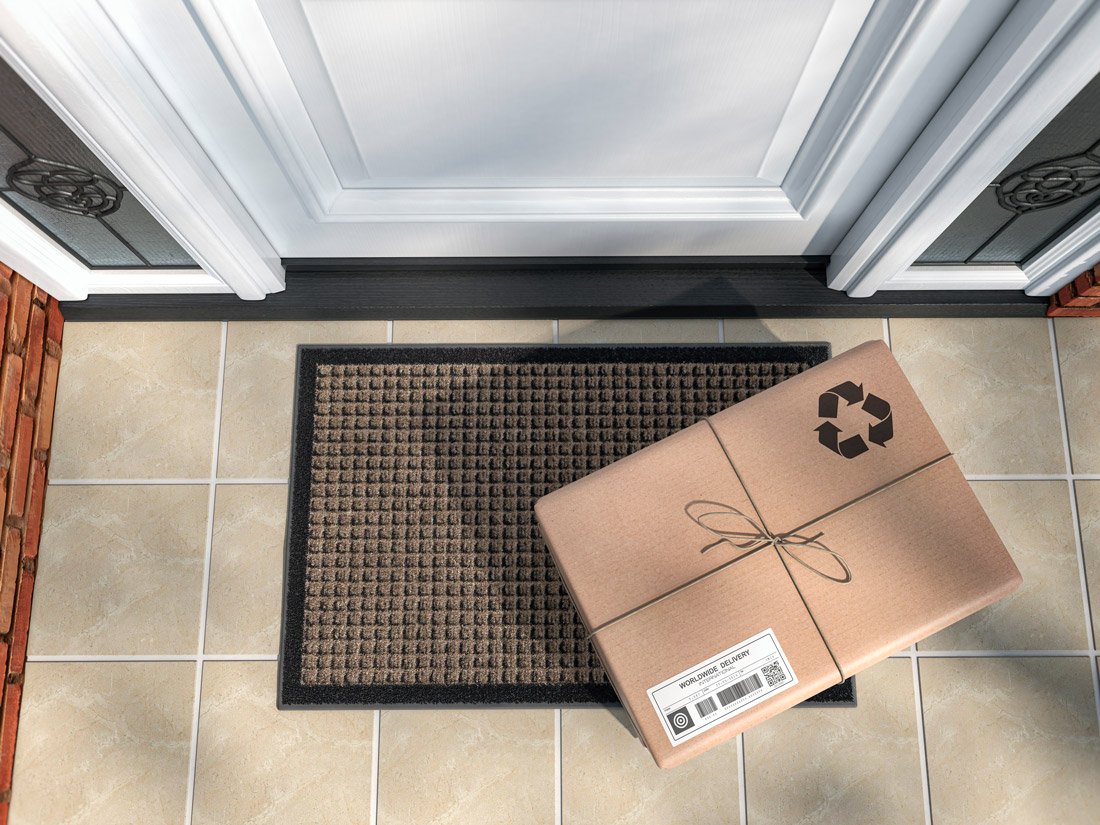 Quer vender mais na Black Friday? Invista no seu e-commerce
A Black Friday é uma das datas mais importantes no calendário do comércio brasileiro. Através dela é possível fazer seu estoque girar, superar suas metas e conquistar novos clientes.
Investir bem no seu e-commerce é uma maneira de potencializar estes resultados. Portanto, assegure que o seu negócio esteja preparado para receber um grande fluxo de tráfego oferecendo diferenciais como atendimento personalizado, experiência do cliente otimizada e um site focado nos clientes mobile.
Desta maneira, seu investimento irá obter resultados relevantes agora e no futuro. Boas vendas!
Materia Original: Design Nerd - Guilherme Dantas